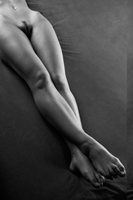 Lesbian sex isn't just limited to oral sex!
There are countless ways that women can love women, from finger play and G-Spot stimulation to strap-on sex, anal sex and fisting. We'll help you explore all of your erotic options with our pleasure-enhancing selection.
We know our Lesbian shoppers are sophisticated in the ways of adult toys and demand the best in materials and quality so we've compiled the very best sex products for you below.